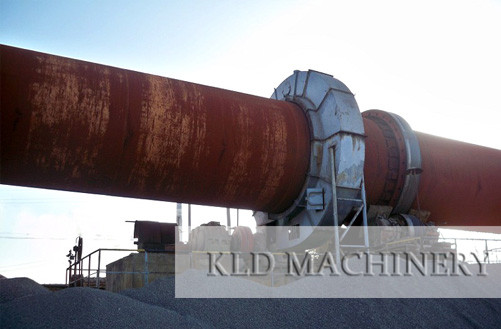 Bauxite rotary kiln
Application:it's widely used in building material, chemical industry, environment protect industry etc.
Introduction
Bauxite rotary kiln main composed parts is transmission parts and kiln hood head, kiln head and end sealing burning device and support device, Bauxite rotary kiln produced by Kailide machinery adopt advanced sealing materials for kiln head and kiln end, sealing device has better sealing effect, and improved the original sealing system in sealing device, increased the coal powder burning efficiency.
(1) Double sealing form
(2) The device structure is simple and very humane
(3) Main equipment maintenance is more convenient;
(4) Simple and convenient rotary kiln installation design process.
(5) Kailide new type bauxite rotary kiln is high production efficiency, low pollution and good environmental effect.
(6) Equipment materials prices is affordable, low equipment investment.

No.

Specification
(m)

Basic parameters

Main motor

Catch wheel type

Support bearing

Weight (t)

Rotation speed (r/min)

Slope (%)

Capacity (t/d)

Power
(kw)

Rotation speed (r/min)

1

Φ2.5×60

0.3~1.0

4

240

55

1470

mechanical

rolling

217

2

Φ3/3.6×
60

0.7~1.35

3.5

360

80

1470

mechanical

sliding

310
Send Message
Thank you for your interest in Kailide machine. Any of your comments or suggestions will be welcome to fill in the form of the following email via us.Please, or call +86-18903841927. Do not worry, we will not share your name, address or phone number with anyone. We love our company, and will do our best to help you. Thank you for taking the time to get in touch with us.   E-mail: mrjohnfan168@gmail.com   Tel: +86-18903841927