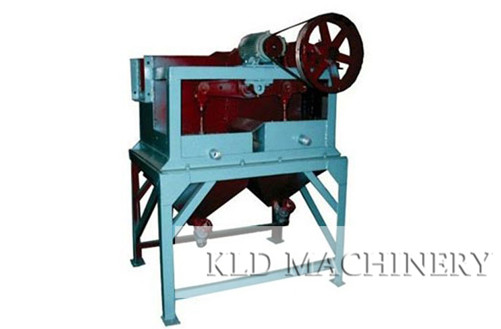 Jigging machine
Capacity:0.018-25t/h
Times:170-420min
Power:0.55-1.1kw
Weight:130-2000t
Metal ore beneficiation, like Coal, tungsten, tin, alluvial gold, iron, brown iron, manganese, titanium,etc.
Introduction
Jigging machine is a deep tank separation machine. Using water as media, it separates materials that are different from gangue in specific gravity.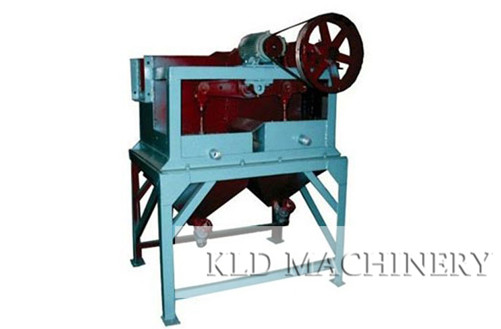 1. It adopts multi-chamber shared digital controlled air valve technology.
  2. Cone slide valve works reliably and consumes little energy, which helps improve the capacity of jigging machine about 20%.
  3. It has reasonable structure, which is easy to be transported and installed.
Model

Chamber

Sieve chamber
(m²)

Feeding size
(mm)

Capacity
(t/h)

Stroke
(mm)

Times/min

Water quantity
(t h)

Water pressure

(g/cm²)

Motor

Weight(kg)

Model

Power (KW)

100×150diaphrag
typ jigging machine

1

0.015

-3

0.018-0.6

-

420

-

1-1.5

Y80L-4

0.55

130

300×450 double-chamber
diaphragm type
jigging machine

2

0.27

-12

3-6

0-26

322

2-4

1-1.5

Y90S-4

1.1

745

1000×1000cone
jigging
machine

2

2

1-5

10-25

0-26

200-350

60-80

0.6-2

Y100L-6

1.5

1700

370×360 diaphragm
type cone jigging
machine

2

0.274

6

1-3

5-25

200-250

2-5

-

Y90S-4

1.1

240

Ladder diaphragm
type jigging
machine

3

2.7

-3

12.5-37.5

13-21

170-230

60-90

2

Y90S-4

1.1

2000

670×920 jigging
machine

2

1.44

4-8

7-10

18-24

240-300
Send Message
Thank you for your interest in Kailide machine. Any of your comments or suggestions will be welcome to fill in the form of the following email via us.Please, or call +86-18903841927. Do not worry, we will not share your name, address or phone number with anyone. We love our company, and will do our best to help you. Thank you for taking the time to get in touch with us.   E-mail: [email protected]   Tel: +86-18903841927