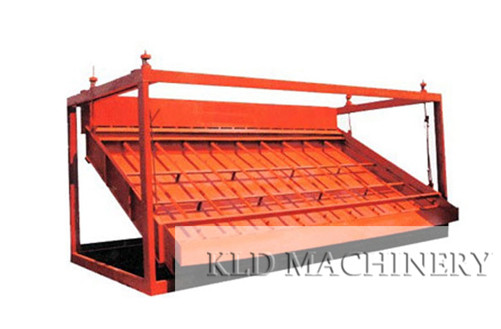 High frequency screen
High frequency screen is widely used for various dry and wet screening, grading and dehydration of materials in coal industry, chemical industry, food, pharmaceutical, alkali making, chemical fertilizer, paper making and other industries. For the grading of fine particles in the grinding process of ore dressing plant, in the conditions of appropriate feed concentration, feed particle size (-200 mesh size), screen size and particle size of less than 30 percentage points, its screening efficiency is more than 70%.
Introduction
High frequency screen is also called high frequency vibrating screen, which is a kind of separating equipment in ore dressing plants. It separates materials according to their particle sizes. High frequency screen has high efficiency and small amplitude, which is the effective equipment for the screening and grading of fine materials. It is widely used for screening or grading operations in ore dressing plant, such as iron, tin, tungsten, tantalum, niobium sand, etc. High frequency screen results in better separation conditions, which make the material which is less than the separation granularity.High frequency screen is made up with the vibrator, pulp distributor, screen frame, chassis, suspension springs, screens and other components. Mineral high frequency screen has the following merits: high efficiency, low amplitude, high frequency screening. The principle of high frequency screen is different from the general screen's. High frequency screen adopt the technology of high frequency.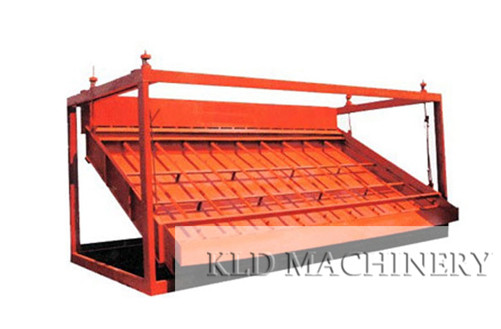 Working principle:
High efficiency breaks tension on pulp. So the fine grains vibrate strongly on the surface of screen, and the heavy useful grains separate out. As a result, the fine grains contact with screen frequently. So the fine grains which is smaller than the need fall down from the screen pore and leave the grain we need.
  1. Vibration exciter set the screen in motion by transmission devices while the screen box stay still.
  2. The whole equipment is supported by vibration reduction system, which reduces the load of the ground.
  3. The screen can be installed directly into the firm and even ground or common steel structure platform without foundation.
  4. Its vibrating frequency is 50HZ, amplitude 0-2mm, vibration force 8-10 times stronger than that of acceleration of gravity.
  5. The screen mesh is hardly blocked, therefore it is suitable for classifying fine materials of 0.074-1mm.
Model
Screen area
(㎡)
Feeding density
(%)
Capacity
(t/h)
Power
(kw)
GPS-4
4.5
30%-40%
15-25
0.72
GPS-5
5.2
30%-40%
20-30
1.1
GPS-6
6
30%-40%
24-36
1.5
GPS-8
8.1
30%-40%
32-48
2.2
Send Message
Thank you for your interest in Kailide machine. Any of your comments or suggestions will be welcome to fill in the form of the following email via us.Please, or call +86-18903841927. Do not worry, we will not share your name, address or phone number with anyone. We love our company, and will do our best to help you. Thank you for taking the time to get in touch with us.   E-mail: mrjohnfan168@gmail.com   Tel: +86-18903841927