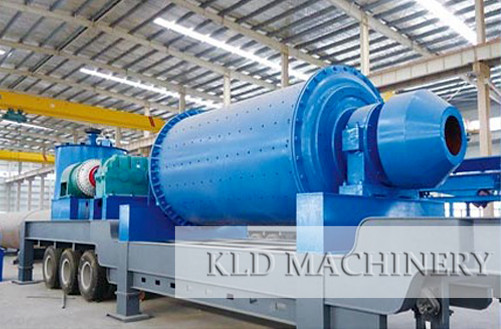 Movable ball mill
Feeding size:≤25mm
Weight:4.5-50t
Movable ball mill is a key equipment to grind the crushed materials,it's widely used in powder-making production line including cement, silicate, new-type building material, refractory material, fertilizer, ore dressing of ferrous metal and non-ferrous metal, glass ceramics, etc. It can grind various ores and other materials with dry process and wet process.
Introduction
Bearing adopts oil lubrication system, thus help bearing internal dirt cleaning and reduce the bearing attrition during normal operation. Kailide ball mill reduces replacement frequency of easily damaged parts at the most extent.lining plates 、steel balls are made of high chrome steel,which is very wear-resistiing and durable, brings a lot of advantages for ball mill's maintenacne and working.
  1.Movable ball mill is suited for small or narrow working space because the weight is light and volume is small.
  2.It is easy to transport and can walk on the road without harm, which is suited for various areas.
  3.The whole machine can rotate on the spot, which has standard configuration and can change fast. Mobile ball mill has protection function, suited for narrow and complex areas.
  4.It can save more than 25% fuel.
  5.It has best design with power package.
  6.Ball mill plates and steel ball adopts high chrome.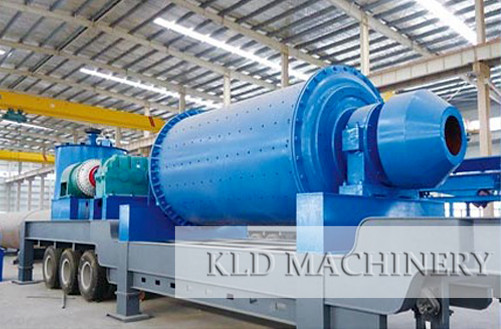 Type
Speed
(r/min)

Balls' weight

(t)
Feeding size
(mm)
Capacity
(t/h)
Motor type
Motor power
(kw)
Weight
(t)
φ900×900
38
0.95
≤25
0.22-1.07
Y160L-4
10
4.5
φ900×1800
38
1.80
≤25
0.4-2
7200L2-4
15
5.5
φ900×3000
37.5
2.70
≤25
0.8
Y225M-4
17
7.2
φ1200×2400
32
4.80
≤25
1.4-2
Y280M-4
37
13.5
φ1200×4500
30
5.20
≤25
1.4-3
Y280M-6
45
13.8
φ1500×1500
28.8
5
≤25
1.4-3.5
Y315S-6
45
14
φ1500×3000
28.8
8
≤25
2.5-4
JR125-6
75
17
φ1500×5700
28.8
12
≤25
4-6
JR127-6
115
25
φ1830×3500
24.5
13
≤25
4-8
JR138-6
160
30
φ1830×7000
24.5
21
≤25
7-10
JR138-8
210
36
φ2100×3500
23.8
20
≤25
4.5-3.3
QZM2135
185
37
φ2400×7000
21.4
24
≤25
14-16
JRQ158-8
420
50
Send Message
Thank you for your interest in Kailide machine. Any of your comments or suggestions will be welcome to fill in the form of the following email via us.Please, or call +86-18903841927. Do not worry, we will not share your name, address or phone number with anyone. We love our company, and will do our best to help you. Thank you for taking the time to get in touch with us.   E-mail: mrjohnfan168@gmail.com   Tel: +86-18903841927