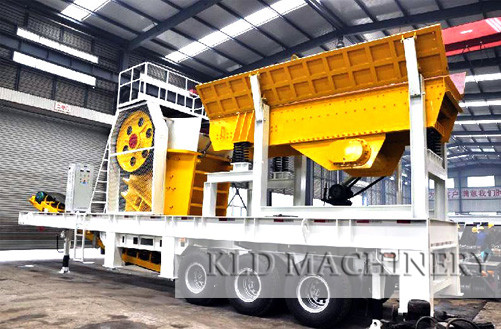 Mobile crusher plant
Transportation Length:11900-15400mm
Max feeding size:480-960mm
Mobile crusher plant is mainly used in metallurgy, chemical industry, building materials, utilities and other materials processing operations often need to relocate, especially for highways, railways, hydropower projects and other operations stone mobility, users can process raw materials according to the type, size requirements of different materials and finished products using a variety of configurations.
Introduction
1. Mobile crusher plant is a new designed rock crushing & screening plant, which is flexible, convenient and strong in mobility, so it can save a large construction capital and relocation. Raw Materials can be crushed at the local place without being transported again, and also can be moved with the further exploitation of the raw material, which saves a large number of transportation cost.
2. On the basis of professional technology, we optimize and introduce two large and three small series of crushing and screening equipment. Each large series is divided into three series: coarse, medium and fine crushing and screening mobile plant. Therefore, it can fully adapt to the various mobile crushing and screening requirements, and creates more new business opportunities for customers while reducing cost of production.

The Applications of Mobile crusher plant:
1. It is widely used for the construction waste disposal and construction waste crushing;
2. Highway, railway, hydropower station and other large engineering projects.
3. Crushing, screening and other operations in road, bridge, city construction, building, metallurgy, energy and other departments.
4. It is widely used in mining, coal, construction waste recycling, earthwork, city infrastructure, road and construction sites.
5. It can process the surface soil and other materials; separate viscous coagulation aggregate; construction and demolition industry; crushing operations after sieving; quarrying industry.
6. Artificial sand making of cobble, rock (limestone, granite, diabase, basalt, andesite), ore tailings, stone scurf, etc.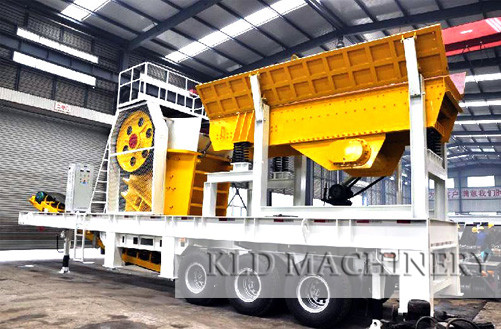 1.The mobility is very high: the length of tires mobile crushing station is very short, different crushing equipment is mounted on mobile chassis. The distance between shafts is very short, and radius of turn corner is very small and flexible on the road.
  2.Low transportation cost: PP series mobile crusher can produce material, and do not have to transport the raw material to other place, which can save the transportation cost.
  3.High efficiency: mobile crusher can provide flexible configuration according to the material type and capacity of finished product, and meet the crushing and screening need, which can lower the cost.
  4.Flexible configuration and high adaption: PP series tire mobile crusher has crushing-then- screening and screening-then-crushing process. The mobile crusher can be made of coarse and fine system, or coarse, middle, and fine system, which has big flexibility and can work independently.
Item

Unit

MG938E69

MG1142E710

MG1349E912

MG1349SK87

MG1349SK110

Transportation Length

mm

11900

13100

14600

14600

15400

Transportation Width

mm

2550

2550

1950

1550

1950

Transportation Height

mm

3650

4450

4500

4550

4500

Max Length

mm

12100

13300

14600

14600

15400

Max Width

mm

2900

2950

3300

3300

3300

Max Height

mm

4060

4810

5300

5300

5700

Weight

t

39

57

83

65

92

Tire configuration

Dual-axial

Triaxial

Triaxial

Triaxial

Tri-axial

Crusher

PE600x900

PE750X1060

PE900X1200

SKJ870X1100

SKJ1100X1300

Max feeding size

mm

480

630

750

720

960

Adjusting range of discharge opening

mm

65-160

80-140

100-200

85-150

125-260

Capacity

t/h

90-180

110-320

220-450

125-350

350-720

Vibrating feeder

GZD960x3800

GZD1100X4200

GZD1300X4900

GZD1300X4900

GZD1300X4900

Main Belt conveyor

B800X8.5M

B1000X9M

B1200X9.5M

B1200X9.5M

B1200X9.5M

Side-opening
(Optional)

B450X3M

B500X3.5M

B650X4M

B650X4M

B650X4M

Power of generator set
( Optional)

Kw

160

200

220

250

300

Iron-separator
(Optional)

RCMD(C )-8

RCMD(C )-10

RCMD(C )-12

RCMD(C )-12

RCMD(C )-12
Send Message
Thank you for your interest in Kailide machine. Any of your comments or suggestions will be welcome to fill in the form of the following email via us.Please, or call +86-18903841927. Do not worry, we will not share your name, address or phone number with anyone. We love our company, and will do our best to help you. Thank you for taking the time to get in touch with us.   E-mail: mrjohnfan168@gmail.com   Tel: +86-18903841927