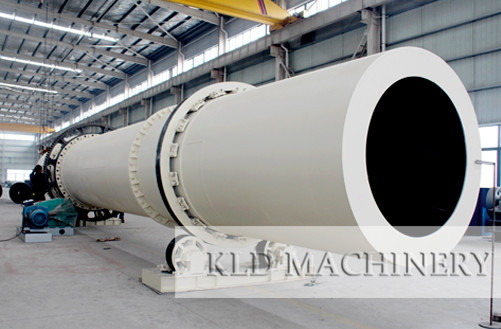 Rotary dryer
Weight:9-135t
Production Capacity:1.9-76t/h
Rotary Dryer is suitable to dry metallic and nonmetallic mineral, clay in cement industry and coal in coal mine, etc. Rotary dryer can be widely used to dry various materials, and it is simple to be operated.
Working Principle
Rotary dryer is the most commonly used drying equipment among mining equipment, which is widely used to dry slag, limestone, coal, clay, grain, compound fertilizer, etc., in mining industry, metallurgy industry, chemical industry, building materials, compound fertilizer production and cement industry. Rotary dryer has many names in the industry, which is often referred to as the rotary drum dryer and rotary dryer machine. It is suitable for drying metallic and non-metallic minerals, the magnetic, heavy and floating concentrate, clay of cement industry as well as coal slime in coal industry.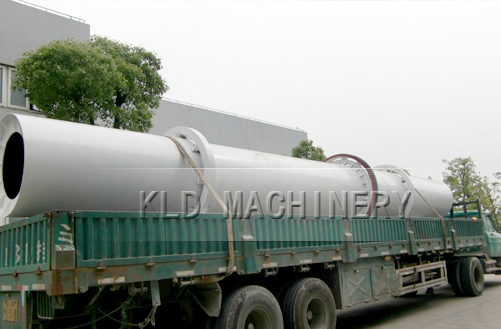 It can display the temperature on feeding /end site by thermometer ,providing basis for controlling cylinder temperature (350-380 degrees) . Reasonable selection parameters of drying machine, its coal consumption and electricity consumption is less 10-15% than generally drier at least , yield rises over 10-15%, has been widely used in cement and mineral processing enterprises.
Because the different materials have high requirement on the dryer texture , the Kailide dryer's lifter can choose different texture depend on the the different material properties, such as stainless steel, high manganese steel etc.! Drying machine roller made of 45 Cr material and roller adopt 35 CrMo material .It is wear-resistant practical! To the greatest extent to reduce the degree of replacement of wearing parts of the equipment, it brings great benefits to customers later equipment repair and production operation!
1 Wide scope of application. It can be used for drying granular materials, especially benefit for those materials with big adhesion.
2 Large production capability, continuous operation.
3 Simple structure, convenient operation.
4 Low malfunction, low maintenance cost.
5Great operating flexibility. The production allows a larger fluctuation range in the output of products, but not influence the quality of product.
Model(m)
(Shell diameter*shell length)

Shell cubage
(m³)

Capacity
(t/h)

Gradient
(°)

Highest inlet air
temperature
(℃)

Main motor
power
(kw)

Weight
(t)

Φ1.2×8.0

9.0

1.9~2.4

3~5

700~800

7.5

9

Φ1.2×10

11.3

2.4~3.0

3~5

700~800

7.5

11

Φ1.5×12

21.2

4.5~5.7

3~5

700~800

15

18.5

Φ1.5×14

24.7

5.3~6.6

3~5

700~800

15

19.7

Φ1.5×15

26.5

5.7~7.1

3~5

700~800

15

20.5

Φ1.8×12

30.5

6.5~8.1

3~5

700~800

18.5

21.5

Φ1.8×14

35.6

7.6~9.5

3~5

700~800

18.5

23

Φ2.2×12

45.6

9.7~12.2

3~5

700~800

22

33.5

Φ2.2×14

53.2

11.4~14.2

3~5

700~800

22

36

Φ2.2×16

60.8

13.0~16.2

3~5

700~800

22

38

Φ2.4×14

63.3

13.5~16.9

3~5

700~800

37

45

Φ2.4×18

81.4

17.4~21.7

3~5

700~800

37

49

Φ2.4×20

90.4

19.3~24.1

3~5

700~800

45

54

Φ2.4×22

99.5

21.2~26.5

3~5

700~800

45

58

Φ2.6×24

127.4

27.4~34.0

3~5

700~800

55

73

Φ3.0×20

141.3

30.1~37.7

3~5

700~800

75

85

Φ3.0×25

176.6

37.7~47.1

3~5

700~800

75

95

Φ3.2×25

201

42.9~53.6

3~5

700~800

90

110

Φ3.6×28

285

60.8~76.0

3~5

700~800

160

135
Send Message
Thank you for your interest in Kailide machine. Any of your comments or suggestions will be welcome to fill in the form of the following email via us.Please, or call +86-18903841927. Do not worry, we will not share your name, address or phone number with anyone. We love our company, and will do our best to help you. Thank you for taking the time to get in touch with us.   E-mail: mrjohnfan168@gmail.com   Tel: +86-18903841927