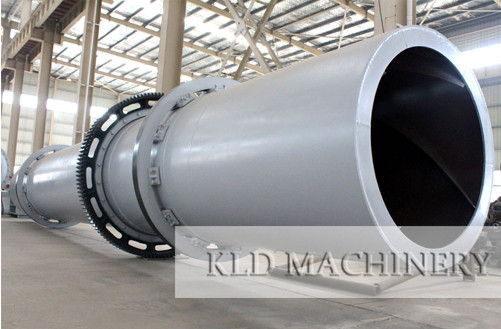 Distillers dryer
Capacity:1.9-76t/h
Weight:9-135t
BSG is main raw material for beer factory producing beer -- malt, rice and hops filter or filter residue of solid material through saccharification, gelatinization process . The main component is husk, wheat germ, rice embryo and endosperm .These components contained crude protein, crude fiber and crude fat and high nutrients which is without decomposition and difficult decomposition , it is has become one of the production of feed protein sources of raw materials after processing.
Principle
Brewery yield a large number of by-products, most of which are wet grains. The wet brewer`s grains go bad easily, and thusly, do great damage to the environment in their transportation and storage process. In recent years, many brewery began to further process their by-products, especially the wet grains, to help reduce environmental pollution, and increase economic benefits.
  1.Bear tank dryer has high mechanization and high capacity, otherwise it can operate continuously.
  2.The structure is good and simple, also material can move very stably and conveniently.
  3.The dryer has little breakdown and low maintenance and consumption.
  4.The dryer can dry very uniformly.
  5.The final product has no smell.
Model(m)
(Shell diameter*shell length)

Shell cubage
(m³)

Capacity
(t/h)

Gradient
(°)

Highest inlet air
temperature
(℃)

Main motor
power
(kw)

Weight
(t)

Φ1.2×8.0

9.0

1.9~2.4

3~5

700~800

7.5

9

Φ1.2×10

11.3

2.4~3.0

3~5

700~800

7.5

11

Φ1.5×12

21.2

4.5~5.7

3~5

700~800

15

18.5

Φ1.5×14

24.7

5.3~6.6

3~5

700~800

15

19.7

Φ1.5×15

26.5

5.7~7.1

3~5

700~800

15

20.5

Φ1.8×12

30.5

6.5~8.1

3~5

700~800

18.5

21.5

Φ1.8×14

35.6

7.6~9.5

3~5

700~800

18.5

23

Φ2.2×12

45.6

9.7~12.2

3~5

700~800

22

33.5

Φ2.2×14

53.2

11.4~14.2

3~5

700~800

22

36

Φ2.2×16

60.8

13.0~16.2

3~5

700~800

22

38

Φ2.4×14

63.3

13.5~16.9

3~5

700~800

37

45

Φ2.4×18

81.4

17.4~21.7

3~5

700~800

37

49

Φ2.4×20

90.4

19.3~24.1

3~5

700~800

45

54

Φ2.4×22

99.5

21.2~26.5

3~5

700~800

45

58

Φ2.6×24

127.4

27.4~34.0

3~5

700~800

55

73

Φ3.0×20

141.3

30.1~37.7

3~5

700~800

75

85

Φ3.0×25

176.6

37.7~47.1

3~5

700~800

75

95

Φ3.2×25

201

42.9~53.6

3~5

700~800

90

110

Φ3.6×28

285

60.8~76.0

3~5

700~800

160

135
Send Message
Thank you for your interest in Kailide machine. Any of your comments or suggestions will be welcome to fill in the form of the following email via us.Please, or call +86-18903841927. Do not worry, we will not share your name, address or phone number with anyone. We love our company, and will do our best to help you. Thank you for taking the time to get in touch with us.   E-mail: mrjohnfan168@gmail.com   Tel: +86-18903841927