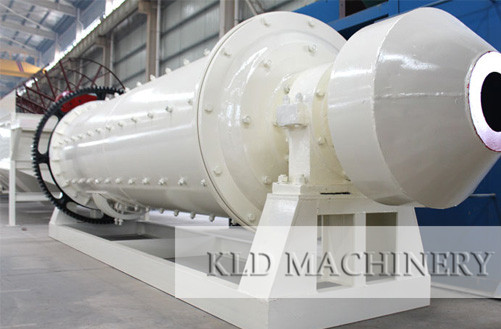 Europe type ball mill
Type:Φ2.2×7m-Φ4.2×13m
capacity:8-87t/h
Power:380-3530kw
Weight:54-254t
Europe type ball mill is a new type of ball mill that Henan Kailide Machinery Co.,Ltd recently introduced. It is mainly used for raw materials or finished products' grinding in cement, building materials, chemical, metallurgical industry.
Introduction
It adopts bearing transmission, with German most advanced hard-teeth reduction gear and coupler, thus reduce vastly power consumption and make the machine startup more smoothly. Bearing lubrication adopts automatic oil supply system, the machine runs more smoothly. It adopts advanced special obstructing equipment in the chamber, during grinding process, required powder can be directly elected, reduces the repetitive grinding, thus improve sgrinding efficiency, achieves high production and low energy consumption , increases production by 15-20% than normal grinding mill, power consumption reduces by 30%.
  1.Europe type ball mill adopts large diameter double roller bearings instead of traditional sliding bearings, which can reduce friction and energy consumption. It is easy to turn on the ball mill.
  2.Europe type ball mill keeps traditional cover structure form, has big feeding part and capacity.
  3.The feeder has joint feeder and drum feeder, simple structure and split installation.
  4.The machine has no inertial impaction and work stably, which reduces the stop time and improves the efficiency.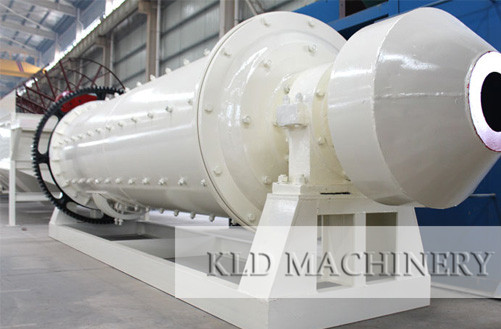 Type
Production capacity
(t/h)
Mill form

Form of
transmission

Power
(kw)
Reducer
Weight
(t)
Remark
Type

Speed ratio

Φ2.2×7m
8-9
open circle

fringing

380
ZD70
5
54
Φ2.2×7.5m
10-11
open circle

fringing

380
ZD70
5
63
Φ2.2×8m
10-12
open circle

fringing

380
ZD70
5
65
Φ2.2×9.5m
14-16
open circle

fringing

475
ZD70
5
70
Φ2.4×10m
19-19
open circle

fringing

630
JR75
5.64
94.5
without motor
Φ2.4×11m
19-21
open circle

fringing

630
RZD80
6.3
99.2
without motor
Φ2.4×13m
21-23
open circle

fringing

800
MBY710
7.1
115.2
without motor
Φ2.6×13m
28-32
open circle

fringing

1000
MBY800
7.1
148
Φ2.6×13m
28-32
open circle
center
1000
MFY100
19.5
101.73
Φ3.0×12m
32-35
open circle

fringing

1250
MBY900
7.1
168.6
Φ3.0×13m
34-37
open circle

fringing

1400
MBY900
7.1
172.26
Φ3.2×13m
45-50
open circle

fringing

1600
MBY1000
7.1
196.26
Φ3.8×13m
60-62
open circle
center
2500
MFY250
16.5
204
Φ4.2×13m
85-87
open circle
center
3530
JQS3550
15.6
254
Send Message
Thank you for your interest in Kailide machine. Any of your comments or suggestions will be welcome to fill in the form of the following email via us.Please, or call +86-18903841927. Do not worry, we will not share your name, address or phone number with anyone. We love our company, and will do our best to help you. Thank you for taking the time to get in touch with us.   E-mail: mrjohnfan168@gmail.com   Tel: +86-18903841927