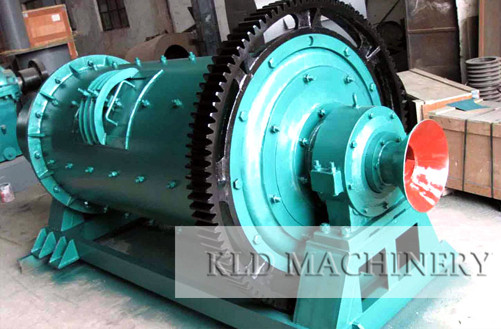 Energy-saving ball mill
Production capacity:0.65-615t/h
Feeding size:≤ 25mm
Output size:0.075-0.4
Energy saving ball mill is widely used in powder-making production line including cement, silicate, new-type building material, refractory material, fertilizer, ore dressing of ferrous metal and non-ferrous metal, glass ceramics, etc.
Introduction
Energy-saving ball mill consist of feeding part, discharging part, rotary part, transmission part (reducer, small gear, motors, electrical control) and other major parts. Hollow shaft is steel castings, and the liner is detachable. Rotary gear is processed by casting hobbing. The cylinder is lined wear-resistant liner plate with good resistance to wear. This machine works stably.
Work Principle
:
The main part of energy-saving ball mill is cylinder with small diameter and large length rotating slowly by the transmission device. The material is fed from the cylinder inlet and grinded by the impact of steel ball and ore and self-grinding. Due to the continuously feeding material, the pressure pushes material to the outlet and the grinded material is discharged from the cylinder outlet. In wet grinding, material is taken out; in dry grinding, the material is taken out by air. The grid installed in the outlet of mill is relied for forced discharge. Low pulp surface in cylinder reduces the ore over-grinding, and prevent the steel ball out. Under the same production conditions, production capacity of grid mill is larger than overflow mill's. Both ends of the cylinder body adopt rolling bearing instead of the sliding bearing, which is more energy-saving.
  1.Hollow shaft adopts steel casting, and inner plate can be changeable. It is easy to maintain.
  2.Big gear adopts casted rolling teeth, and inside the drum it has wearable liner and good abrasion performance.
  3.Spring energy-saving ball mill operates stably, save consumption, and has high efficiency.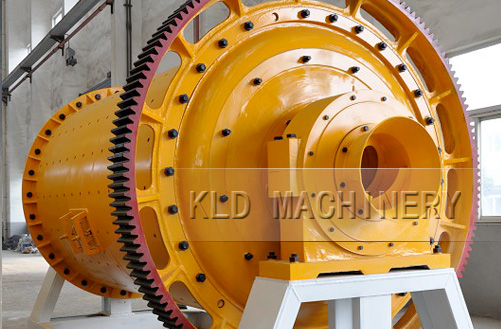 Type
Rotational speed
(r/min)
Balls weight
(t)
Feeding size
(mm)
Output size
(mm)
Capacity
(t/h)
Motor power
(kw)
Weight
(t)
Ф900×1800
42
1.4
≤20
0.075-0.89
0.65-2
18.5
3.6
Ф900×2100
41
1.7
≤15
0.075-0.83
0.7-3.5
15
3.9
Ф900×3000
41
2.7
≤20
0.075-0.89
1.1-3.5
22
4.5
Ф1200×2400
36
3.5
≤25
0.075-0.6
1.5-4.7
30
11.5
Ф1200×2800
31
6.8
≤25
0.075-0.6
1.5-5
37
13
Ф1200×4500
32
5.5
≤25
0.074-0.4
1.6-5.8
55
13.8
Ф1500×3000
31
6.8
≤25
0.074-0.4
2-7
75
17
Ф1500×4500
27
10.5
≤25
0.074-0.4
3.5-8
110
21
Ф1500×5700
27
15
≤25
0.074-0.4
3.5-10
130
24.7
Ф1830×3000
26
13
≤25
0.074-0.4
4-12
160
28
Ф1830×3600
26
15
≤25
0.075-0.4
5-13
160
33.5
Ф1830×4500
26.5
17
≤25
0.075-0.6
5.5-20
185
35
Ф1830×7000
26
25
≤25
0.074-0.4
6.5-22
210
36
Ф2100×3600
24
21
≤25
0.074-0.4
6.5-22
185
46.8
Ф2200×5500
21
30
≤25
0.074-0.4
10-20
245
48.5
Ф2200×6500
21.7
35
≤25
0.074-0.4
14-26
380
52.8
Ф2200×7500
21
33
≤25
0.074-0.4
16-30
380
56
Ф2400×3000
20.6
30
≤25
0.075-0.4
15-50
245
59
Ф2400×4500
21
33
≤25
0.074-0.4
15-60
380
65
Ф2700×3600
20.6
39
≤25
0.074-0.4
20-70
400
91.3
Ф2700×4000
20.7
40
≤25
0.074-0.4
20-80
400
94
Ф2700×4500
20.7
48
≤25
0.074-0.4
20-90
430
102
Ф3200×4500
18
65
≤25
0.075-0.4
According to different technology
800
137
Ф3600×4500
17
90
≤25
0.074-0.4
According to different technology
850
158
Ф3600×6000
17
110
≤25
0.074-0.4
According to different technology
1250
175
Ф3600×8500
18
131
≤25
0.074-0.4
45.8-256
1800
252
Ф4000×5000
16.9
121
≤25
0.074-0.4
45-208
1500
203
Ф4000×6000
16.9
146
≤25
0.074-0.4
65-248
1600
218
Ф4000×6700
16.9
149
≤25
0.074-0.4
45-252
1800
238
Ф4500×6400
15.6
172
≤25
0.074-0.4
54-306
2000
280
Ф5030×6400
14.4
216
≤25
0.074-0.4
68-386
2500
320
Ф5030×8300
14.4
266
≤25
0.074-0.4
88-500
3300
403
Ф5500×8500
13.8
338
≤25
0.074-0.4
108-615
4500
525
Send Message
Thank you for your interest in Kailide machine. Any of your comments or suggestions will be welcome to fill in the form of the following email via us.Please, or call +86-18903841927. Do not worry, we will not share your name, address or phone number with anyone. We love our company, and will do our best to help you. Thank you for taking the time to get in touch with us.   E-mail: mrjohnfan168@gmail.com   Tel: +86-18903841927