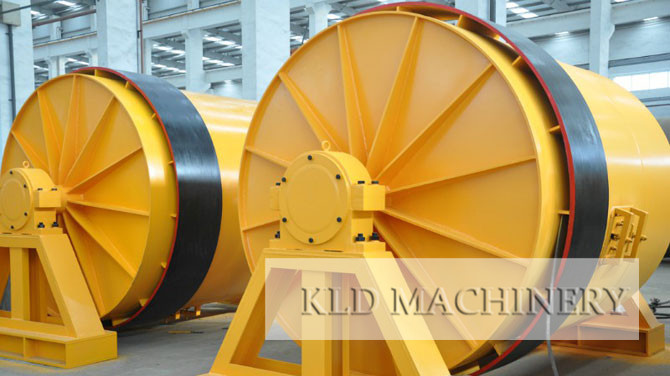 Batch mill
Capacity:0.5-10t/h
Power:5.5-90kw
Batch mill is mainly used for mixing, grinding process. It can be used both in dry grinding process and wet process. Based on different production needs, it can adopt diffrent lining plates. Fineness of final products depend upon the grinding time. Motor startup with automatic voltage reducing to reduce the start current. Its structure is divided into integral and independent type.
Introduction
Batch mill is a powder grinding machine that can continuously work for 24 hours every day, which has unique structure, convenient operation, stable and reliable performance, safe usage, energy saving, etc. it is especially suitable for the mixing and grinding operations of ordinary and special materials.
Batch mill is a horizontal cylinder rotating device, which is composed of feeding part, discharging part, rotary part, transmission part (reducer, small gear, motors, electrical control) and other major parts. The hollow shaft adopts steel castings, the liner is detachable, slewing gear is hobbing with casting, and the cylinder body adopts wear-resistant liner, which has good resistance to wear.
  1. Energy saving.
  2. Stable and reliable performance.
  3. Simple operation and easy maintenance.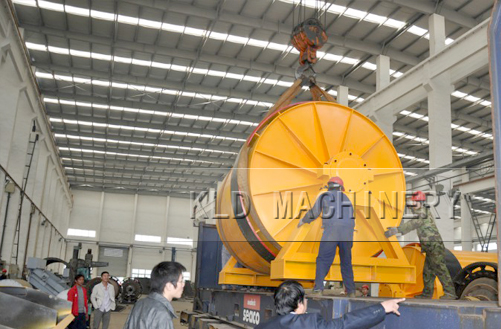 The electro motor drives the cylinder to rotate through the reducer, and the broken ore and the steel balls inside the cylinder are brought by the lining board to a certain height under the frictional force and eccentric force produced by the rotation of the cylinder. Due to the action of gravity, the ores will drop and are gradually crushed under the impacting and grinding effect and the crushed ores will be discharged out of the cylinder through the discharging part. The discharged ores are classified by the spiral classifier, and the coarse sand will go back to ball mill from the joint feeding machine to be ground again. The feeding machine continuously and evenly feeds materials, and the ores will continuously and evenly go into the ball mill through the joint feeding machine, and the ground materials will be continuously discharged from Chinaware ball mill.
Model

Production capacity
(t/h)

Cylinder speed
(r/min)

Power
(kw)

Weight
(t)

TCQ910×1120

0.2

36

5.5-11

3

TCQ1200×1400

0.5

32

11-18.5

3.8

TCQ1500×1800

1

28

15-22

4.5

TCQ1800×2100

1.5

26

18.5-30

6

TCQ2100×2100

2.5

22

22-37

7.4

TCQ2200×2400

3

20

28-45

8.2

TCQ2500×2900

5

16

37-55

9.3

TCQ2800×3700

8

14.5

55-75

12.5

TCQ3000×3700

10

14

75-90

18.6
Send Message
Thank you for your interest in Kailide machine. Any of your comments or suggestions will be welcome to fill in the form of the following email via us.Please, or call +86-18903841927. Do not worry, we will not share your name, address or phone number with anyone. We love our company, and will do our best to help you. Thank you for taking the time to get in touch with us.   E-mail: mrjohnfan168@gmail.com   Tel: +86-18903841927