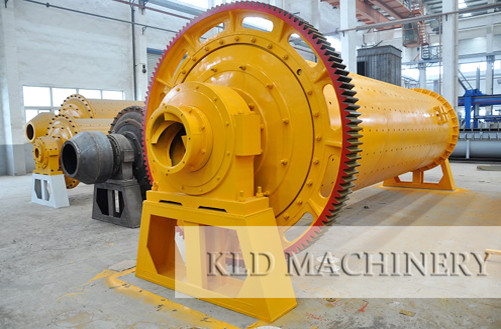 Wet process ball mill
Feeding size:≤25mm
Motor Power:18.5-800kw
Wet process ball mill is widely used in powder-making production line including cement, silicate, new-type building material, refractory material, fertilizer, ore dressing of ferrous metal and non-ferrous metal, glass ceramics, etc. Main bearing adopts large diameter double biserial roller bearing, which reduces energy consumption by 30%, improves fine-particles' percentage, and capacity increases by 15% to 20%.
Introduction
Bearing adopts oil lubrication system, thus help bearing internal dirt cleaning and reduce the bearing attrition during normal operation. Kailide ball mill reduces replacement frequency of easily damaged parts at the most extent. Lining plates, steel balls are made of high chrome steel, which is very wear-resistiing and durable, brings a lot of advantages for ball mill's maintenacne and working.
  1. Wet ball mill adopts antifriction bearing instead of sliding bearings, which reduces friction and save consumption.
  2. Discharging part adopts cone design, which can increase the volume, compels classification of steel ball, and makes the diameter of steel ball smaller, so that it can improve the precision of grinding.
  3. It adopts groove circular plate, which increases connecting area, strengthens the grinding function, and reduces the power.
  4. It adopts the whole frame, convenient for civil construction and device installation.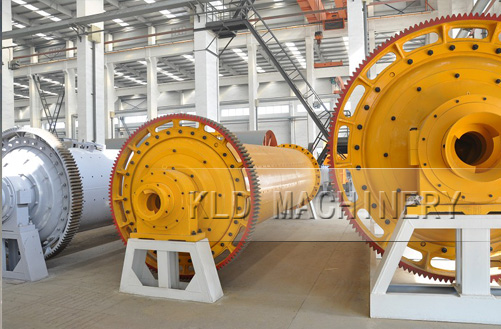 Specification
Cylinder speed
(r/min)
Weight of ball
(t)
Feed size
(mm)
particle size
(mm)
Yield
(t/h)
Motor Power
(kw)
Weight
(t)
Ф900×1800
36~38
1.5
≤20
0.075-0.89
0.65-2
18.5
4.6
Ф900×3000
36
2.7
≤20
0.075-0.89
1.1-3.5
22
5.6
Ф1200×2400
36
3
≤25
0.075-0.6
1.5-4.8
30
12
Ф1200×3000
36
3.5
≤25
0.074-0.4
1.6-5
37
12.8
Ф1200×4500
32.4
5
≤25
0.074-0.4
1.6-5.8
55
13.8
Ф1500×3000
29.7
7.5
≤25
0.074-0.4
2-5
75
15.6
Ф1500×4500
27
11
≤25
0.074-0.4
3-6
110
21
Ф1500×5700
28
12
≤25
0.074-0.4
3.5-6
130
24.7
Ф1830×3000
25.4
11
≤25
0.074-0.4
4-10
130
28
Ф1830×4500
25.4
15
≤25
0.074-0.4
4.5-12
155
32
Ф1830×6400
24.1
21
≤25
0.074-0.4
6.5-15
210
34
Ф1830×7000
24.1
23
≤25
0.074-0.4
7.5-17
245
36
Ф2100×3000
23.7
15
≤25
0.074-0.4
6.5-36
155
34
Ф2100×4500
23.7
24
≤25
0.074-0.4
8-43
245
42
Ф2100×7000
23.7
26
≤25
0.074-0.4
8-48
280
50
Ф2200×4500
21.5
27
≤25
0.074-0.4
9-45
280
48.5
Ф2200×6500
21.7
35
≤25
0.074-0.4
14-26
380
52.8
Ф2200×7000
21.7
35
≤25
0.074-0.4
15-28
380
54
Ф2200×7500
21.7
35
≤25
0.074-0.4
15-30
380
56
Ф2400×3000
21
23
≤25
0.074-0.4
7-50
245
54
Ф2400×4500
21
30
≤25
0.074-0.4
8.5-60
320
65
Ф2700×4000
20.7
40
≤25
0.074-0.4
12-80
400
94
Ф2700×4500
20.7
48
≤25
0.074-0.4
12-90
430
102
Ф3200×4500
18
65
≤25
0.074-0.4
by the process conditions
800
137
Send Message
Thank you for your interest in Kailide machine. Any of your comments or suggestions will be welcome to fill in the form of the following email via us.Please, or call +86-18903841927. Do not worry, we will not share your name, address or phone number with anyone. We love our company, and will do our best to help you. Thank you for taking the time to get in touch with us.   E-mail: mrjohnfan168@gmail.com   Tel: +86-18903841927