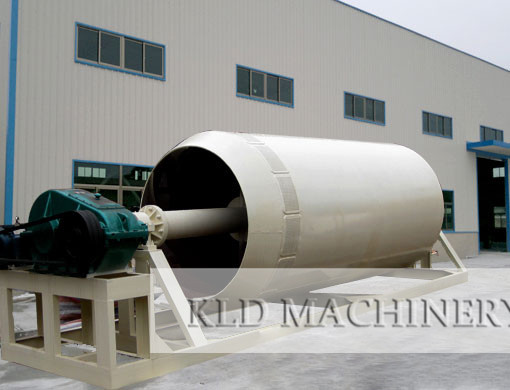 Cylinder Stone Washer
Production capacity:40-150t/h
Cylinder length:4200mm
Weight:6.8-18.6t
Motor power:15-22kw
Stone washer is a special equipment used for cleaning the sand and stone materials in highway, railway, bridge, tunnel construction industries.
Introduction
It is widely applied to wash various lump ore especially those hard to wash. This washer can be divided into two kinds: cylindrical ones and the other cylindrical ones with grate bars. The latter ones can separate material to two size grade products: +40mm and -40mm ones. The -40mm material can be sent to the double spiral chute ore washing machine for a further washing which can divide into two size grade products also: +2mm and -2mm ones. This group of machines is the most efficient ones in dealing with hard washing ores.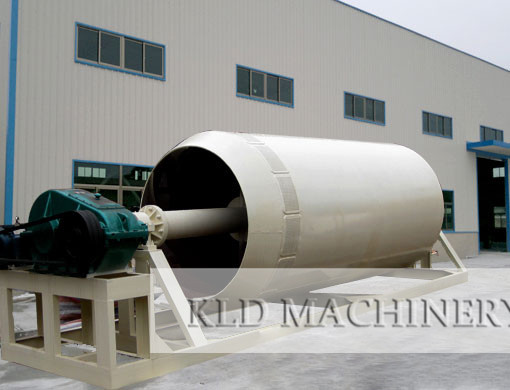 Working principle
Four tugs hold the body of washer, motor drives reducer, the washer is rotating at a low speed in the function of the gears. The material with mud and stone powder is send through the inlet to the rotating washer. Inside the washer, there are wear-resisting rubber linings with a certain angle. Material is threw up and down many times in the washer from the inlet to the outlet and washed by the forward or backward flushing water. Finally, clean material is sent out after screened and dehydrated while waste water is flowed out through the outlet or perforated plate on the feeder.
  1.This product is used for various big ore, especially for expressway, railway, bridge, tunnel and etc.
  2.Compared with domestic products. new type drum washer has characteristic of big capacity, low consumption and easy-movable.
  3.New type drum washer is suited for fine and coarse material.
  4.Simple structure, easy maintenance, big capacity, low consumption and high clearance.
  5.New type drum washer adopts sealing structure, rotating device and adjustable sink, which can make sure that the product is high efficiency, durable has good dehydration.
| | | | |
| --- | --- | --- | --- |
| Model | 1542 | 1842 | 2042 |
| Diameter of cylinder (mm) | 1500 | 1800 | 2000 |
| Cylinder length (mm) | 4200 | 4200 | 4200 |
| Screw speed (r/min) | 10-13 | 10-12 | 9-11 |
| Max.feeding size (mm) | 60 | 80 | 110 |
| Capacity (t/h) | 40-60 | 60-80 | 100-150 |
| Motor power (kw) | 15 | 18.5 | 22 |
| Weight (t) | 6.8 | 11.8 | 18.6 |
| Dimension (LWxH) ( mm) | 6500x1750x1800 | 7500x2100x2600 | 8800x2200x2900 |
Send Message
Thank you for your interest in Kailide machine. Any of your comments or suggestions will be welcome to fill in the form of the following email via us.Please, or call +86-18903841927. Do not worry, we will not share your name, address or phone number with anyone. We love our company, and will do our best to help you. Thank you for taking the time to get in touch with us.   E-mail: mrjohnfan168@gmail.com   Tel: +86-18903841927